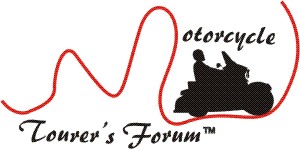 Summer Mountain Ride
& Smokey Mountains Rough Road Ride

June 21-23, 2007

---

The Summer Mountain Ride and Smokey Mountains Rough Road Ride are MTF traditions and are always a unique opportunity for socializing and riding some of the best roads anywhere. Something new is in the works for the 2007 Rides! We're moving the SMR/SMRRR to Asheville, NC.
Ride headquarters will be the Super 8 Motel - Biltmore East located at Exit 55 on I-40 in Asheville, NC. Click the Lodging button for more details.
Riders will need to register for the ride through: Jason Jonas' Ridemaster. Online registration is now open and will end June 10, 2007.

Game Plan Thursday June 21 & Friday June 22
Day ride route maps of nearby scenic and technical roads will be available on Thursday and Friday for Flower Sniffn, while Andy leads the Adventure Riders off to explore some new dirt. We'll also have details about and directions to noted Asheville area attractions. Organized rides to Mt. Airy, NC (Mayberry); Shady Valley and the infamous 421, and other destinations will also be offered.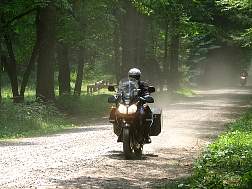 Game Plan Saturday June 23
Whether you're an experienced or rookie bonus hunter, Adventure rider or Sniffr, the Mini-Rally will test your planning and navigational skills while you enjoy fantastic mountain roads and scenery. You're sure to gain a new perspective of mountain culture and history.
After the rally, we'll conclude the SMR/SMRRR with a catered dinner at our host hotel. Downloadable S&T and Mapsource files, maps, lodging and rally details will be added to this site as they are developed.




Photos from Past Summer Mountain Events
---
The Motorcycle Tourer's Forum reserves the right to accept or reject a rider's request to participate in this ride.
---
[ MTF Home ] [ Forum Guidelines ] [ MTF Merchandise ] [ MTF Calendar ]
[ MTF Tourer's Assistant ] [ MTF Emergency Tags ] [ MTF Commision Program ]
[ MTF Honors Page ] [ Touring Links ] [ Photo Album ] [ MTF Logos ]
[ MTF Business Cards ] [ MTF Gold Dealers ] [ MTF Past Events ]
---
Copyright © 2001-2007 Motorcyle Tourer's Forum. All rights reserved.
For Questions or Comments about this site contact the Motorcycle Tourers Forum.