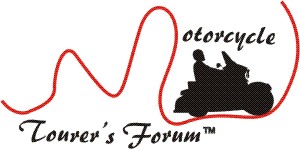 Summer Mountain Ride
Mini Rally

June 23, 2007

---

On Saturday rally riders will head out in all directions in search of more than 40 bonus locations in the mountains and hills surrounding Asheville. What a great way to experience the beauty and history of the mountains and ride some fantastic roads, all the while honing your rallying skills. This isn't a race, just a fun ride requiring some strategic thinking.
All locations are accessible by paved roads, although there are several where unpaved shortcuts will save Adventure riders a few miles while adding to their fun.
We won't be handing out the bonus locations until the morning of the rally but here's a map of the general locations to give you some ideas and do some preliminary route planning. The exact bonus locations in your rally package will be within a short distance of each marker on the map.


Although not shown on the above map, the Microsoft Streets &Trips file will include the following information for each marker:
Bonus Location ID; Bonus Points: and Nearby Town or Other Location.


---
Some of the Rally Basics
Cameras aren't necessary for the rally, unless you want to take advantage of the many photo opportunities you'll find for entries in the June MTF Photo Contest.

We'll provide GPS coordinates with the rally package but you don't need a GPS for the rally. Old fashioned paper maps, the directions we'll provide, and your navigational skill will be all you'll need to ride a paved road to every bonus location.

Just to make things interesting, when you receive the rally package Saturday morning you'll discover a couple surprise bonus possibilities that will add to the fun.

Riders, whether solo or two-up, will be classified as:

Newbie - For riders who have never participated in a rally. You don't even have to know what a rally is. No auxiliary fuel cells allowed.
Novice - For those who have participated in three or fewer rallies but have not finished in the top five in any of the rallies in which they participated. No auxiliary fuel cells allowed.
Expert - All others

We'll meet in the hotel conference center at 7:30 am Saturday, hand out rally packages and consider questions (We may or may not answer them). After verification of odometer readings by a rally official, riders may begin their quest at 9am. Participants may ride together, as a team, however team members may not split up to collect bonus points but must individually document each bonus requirement.

To avoid penalties riders must return no later than 3pm and have covered no more than 300 miles. Returning riders should immediately check in with a rally official who will note the time and odometer reading. Once satisfied that their documentation is in order, participants will report to a scorer with their paperwork. Prizes will be awarded to winners in each class and certificates will be sent to all top finishers. More details will be provided with the rally packages, but you get the idea.
---
[ MTF Home ] [ Forum Guidelines ] [ MTF Merchandise ] [ MTF Calendar ]
[ MTF Tourer's Assistant ] [ MTF Emergency Tags ] [ MTF Commision Program ]
[ MTF Honors Page ] [ Touring Links ] [ Photo Album ] [ MTF Logos ]
[ MTF Business Cards ] [ MTF Gold Dealers ] [ MTF Past Events ]
---
Copyright © 2001-2007 Motorcyle Tourer's Forum. All rights reserved.
For Questions or Comments about this site contact the Motorcycle Tourers Forum.