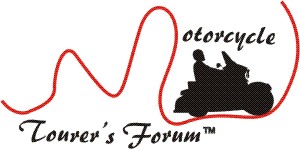 48 Plus! Iron Butt Association Ride
May 16-25, 2012
West Coast Start:
Laughlin, Nevada

---
Laughlin, Nevada

On-Site Coordinator:








---
On a ride of this magnitude we do not want to make riders feel rushed or pressured to perform at any other level than one with which they're comfortable. Additionally, we want to ensure we structure our rides in such a way as to allow as many riders as possible to participate. Starting on the 16th means your 10th and final day is May 25th - the day before Hyder Seek.
NOTE: All times listed are local for Laughlin, NV

Schedule for Riders Starting on May 16th

---

May 15th, 2012 6:00pm PT Pre-Ride Banquet for riders starting on the 16th

Gather in the lobby of the Pioneer Hotel around 5:30pm.
We will decide what everyone wants to eat and go from there (Dutch Treat).

---

Wednesday, May 16, 2012 5:00am PT Riders should be at the Hacienda Mobil by 5:00am.
Witnesses Available from 5:00am until 6:30am.
Riders will be released between 5:30am and 6:30am



---
Departing Laughlin, Nevada
Hacienda Mobil
2065 S Casino Dr
Laughlin, NV 89029
702-298-1800
We will start releasing riders at 5:30am in the Hacienda Mobil parking lot. Riders will be released a couple a time. Our goal is to get all riders out by 6:30am and release the witnesses by that time. If you arrive at the staging area after 6:30am , you will not be counted as part of the ride.


Have your witness form filled out and your odometer reading recorded. The witnesses should simply have to fill in the time, their personal information, and sign the form.


When you are ready to go, advise one of the witnesses. They will validate your odometer reading and license plate number; and add the time and their personal information to the witness form.


Once your witness form is signed. Notify the on-site coordinator and he will direct you with regard to staging for release.

---
Suggested 48+ West ( Laughlin ) Routes ( Click on image to download )

These routes are just suggested routes. You are free to create your own route but you are responsible that you get receipts in all states.

Mandatory Stops

♦ Laughlin, NV

♦ Century, FL

♦ Johnson City, TN

♦ Kittery, ME**

♦ Wapheton, ND

♦ Salt Lake City, UT***

♦ Abbottsford, BC****

♦ Hyder, AK

Mandatory Stop Notes:
*The mandatory stops are "in or around" the city/place.
** Anywhere in the Kittery area. There's a 24 hour Howell's truck stop located at 103 US-1 Bypass.
*** Anywhere along I-80/84/15 through UT
**** Anything in the Sumas, WA to Abbotsford, BC corridor







Note: Click on image to download


---






Note: Click on image to download
---
2200 S Casino Drive
Laughlin, NV 89029
800-634-3469

---
Area Motorcycle Dealers

---