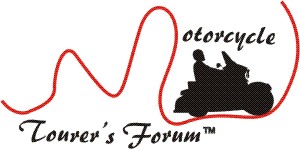 2007 MTF Founder's Feast
Metropolis, IL
October 5 - 6, 2007

---


Just come for the food and fellowship
-or-
join in on the Photo Contest

This is a great opportunity to meet your fellow MTF Friends.
History
2002 - September 28: Indiana Cookout, The Leduc's, New Castle, Indiana
2003 - October 4: Indiana Cookout, Baker Park, New Castle, Indiana
2004 - September 24-25: Indiana Cookout, Knights of Pythias, New Castle, Indiana (6 Hour Rally)
2005 - September 9-11: Founder's Feast held at Best Western Inn, New Castle (6 Hour and 24 Hour Rally)
2006 - May 9-13: Founder's Feast held in conjunction with the RAT, Texarkana, Texas (8 Hour and 24 Hour Rally)
2007 - October 5-6: Founder's Feast held in conjunction with the SIRRR, Metropolis, Illinois
2008 - October 17-18: Founder's Feast Held in conjunction with Flower Sniffn Event to be determined. One thing for sure it will end on Friday October 17 in Clarksdale, Mississippi kicking off with dinner and blues at Warren Freeman's Ground Zero Blues Club. Saturday October 18th's events will be held at the Shackup Inn starting with a cook your own dog, burger, and brat lunch (we'll supply the ingredients, you supply the labor) from 11:00 a.m. - 1:00 p.m. From 1-6 p.m., will be family yard games. Beginning at 7:00 p.m. will be the Founder Feast Banquet where you should come dressed in your zuke suit and best southern duds. There will be a prize for the best dressed individual and best dressed couple. Blues will start about 8:30 or 9:00. P.S. Don't bother trying to get rooms at the Shackup Inn as we have booked them all. However, we will have bus transportation from a host hotel in Clarksdale.

We changed the name of the Indiana Cookout to the Founder's Feast in 2005 so thinking that we might want to move the event from year to year. This will be the second year for the move. In 2006 we held the Founder's Feast in conjunction with the Inaugural Ride Around Texas (RAT), in Texarkana, Texas. This year we wanted to hold the event with either a Flower Sniff'n event or a Rough Road Ride. The Rough Road Ride won out and we will be holding the 2007 Founder's Feast in conjunction with the Southern Illinois Rough Road Ride (SIRRR) in Metropolis, Illinois.
---
Chewing Time
- Friday, October 5, 2007 ~ 7:00 - 11:00 p.m.
This time is reserved for chewing the fat. You know telling lies and stories about your latest ride. It is a great chance to do some catching up with old friends and an opportunity to make some new ones. We will supply some snacks and soft drinks. We will not have a bar but you will be allowed to BYOB.

Of course the number of folks chewing might be minimal as the AmeriHost Inn is located within a stones throw of Harrah's Casino. I know more than one person that we might have to drag out of the casino.
The Digital Photo Contest
- Saturday, October 6, 2007
Click the button above for details. This will be a 6 hour contest where you will be given categories the morning of the ride. You will develop your own route with must include one of two checkpoints. The goal is to take pictures that fit into the given categories. Awards will be presented to the best photo in each category and for best of show.
The Feast
- Saturday, October 6, 2007 ~ 6:00 p.m.
This years feast will be held at the AmeriHost Inn, Metropolis, Illinois which is also our host hotel. The banquet will be limited to 200 people so get registered soon. The meal will be catered by Buggy Bar-B-Que:

3 Meats: Smoked chicken, pulled pork, and beef brisket

Baked beans

Cole slaw,

Potato salad

Bread

Pickles, onions, jalapeno peppers

A variety of deserts

Ice tea, and coffee. We will also have some water and soda on hand.

We will not have a bar but you will be allowed to BYOB.

Immediately following the feast we will have our annual awards ceremony:

Introduction of MTF Board Members

Introduction of MTF Charter Members

Introduction of MTF Gold Members

Introduction of MTF Hammers (This is what we call our volunteers)

Presentation of the Founders Feast Photo Contest Awards

Presentation of MTF Event Participation Awards.

The Hinks Award

The Argonaut Award

The Tin Cup Award.

Door Prizes. Our door prizes have traditionally been things that Alan bought and did not use. This year there is a large pile of some good stuff. We promise to have a better system this year. I you have any good quality motorcycle related stuff that you are itching to get rid of, keep it and donate it for our door prizes. If Terry gets generous we may have a gift certificate or two.
Extra Stuff To Do
---
The Motorcycle Tourer's Forum reserves the right to accept or reject a rider's request to participate in this ride.
---
[ MTF Home ] [ Forum Guidelines ] [ MTF Merchandise ] [ MTF Calendar ]
[ MTF Tourer's Assistant ] [ MTF Emergency Tags ] [ MTF Commission Program ]
[ MTF Honors Page ] [ Touring Links ] [ Photo Album ] [ MTF Logos ]
[ MTF Business Cards ] [ MTF Gold Dealers ] [ MTF Past Events ]
---
Copyright © 2001-2006 Motorcycle Tourer's Forum, Inc. All rights reserved.
For Questions or Comments about this site contact the Motorcycle Tourers Forum, Inc.