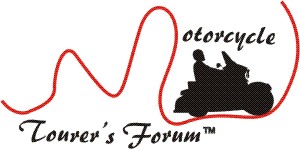 2004 Great White North Tour
Ride Coordinator: Cliff Hick (cliffhick)
Ride Host: Neil Dolson (Dylien)

---
Sunday, August 15th – Saturday, August 21st, 2004


History of the GWN Tour: The initial GWN Tour was developed in 2003 from conversations on the Motorcycle Tourers Forum. The 2003 ride started at Niagara Falls, Ontario, CANADA on Sunday June 15, 2003. It was a five day journey through Southern Ontario passing north of Lake Superior to Duluth, Minnesota, and ending in Mackinaw City, Michigan. The ride made it's way through some of the most scenic areas Ontario has to offer as well as parts of Minnesota, Wisconsin and Michigan. See MTF's GWN2003 Tour for details.
Join the 2004 GWN Tour: The daily routes for the 2004 GWN tour are listed below, however the riders are not required to ride together. This allows for flexibility of riding styles and individual reasons for stopping. Evening stops are planned to allow for group socializing. The riders will gather for BBQ and pre-ride discussions on Sunday evening, August 15th with Day 1 of the riding trip being Monday, August 16th.
For Endurance Riders only: Click this PRFH logo for details on the

. Alan Leduc is hosting the 2004 MTF Poker Run from Hell. The 2004 PRFH involves up to five 1,000 mile days riding around the Great Lakes. The ride ends in Sault Sainte Marie to celebrate with the GWN2004 folks on Saturday, August 21, 2004. Riders who register for part of the PRFH and part of the GWN tour are responsible for joining the second event on their own.


Join the 2004 GWN/PRFH Banquet at 11:30am on Saturday, August 21st at Best Western, Sault Sainte Marie. Details near bottom of this page.



The following riders registered for GWN 2004 tour:
(Note: Official registration list is maintained on Ride Master - Click here)

Neil Dolson, (Dylien), Norwich, ON
Cliff Hick, (cliffhick), Norwich, ON
Don and Deb Wesenberg, Duesy, Mnnetonka, MN
John Wynes, XGMan, Hendersonville, NC
Pamela and Doug Sholund, Pamela7453, Mequon, WI
Joe & Donna McQuade
Richard & Irene Merrill, (ldpenguin), Hudson, NH
Larry & Martha McCoy, Grand Prairie, TX
Luis Santiago Cincinnati, OH
Don and Barb Kime, SAFTNUT (dkime2), Dayton, OH






Registration is in Progress
for the GWN, PRFH and Joint Banquet
now through July 31, 2004
at
Jason Jonas' Ride Master






Other events of interest being held nearby:
Friday, August 13th, 2004 = Friday the 13th in Port Dover, Ontario It's a local tradition to ride to Port Dover every Friday the 13th. Port Dover is a small fishing community/tourist town on the North shore of Lake Erie. Some of the GWN2004 riders plan to visit Port Dover on Friday, August 13th, 2004.