Comfort Inn
206 S Beeline Hwy, Payson, AZ 85541
Payson, AZ 85541

Telephone: (928) 472-7484
Website: Comfort Inn, Payson, AZ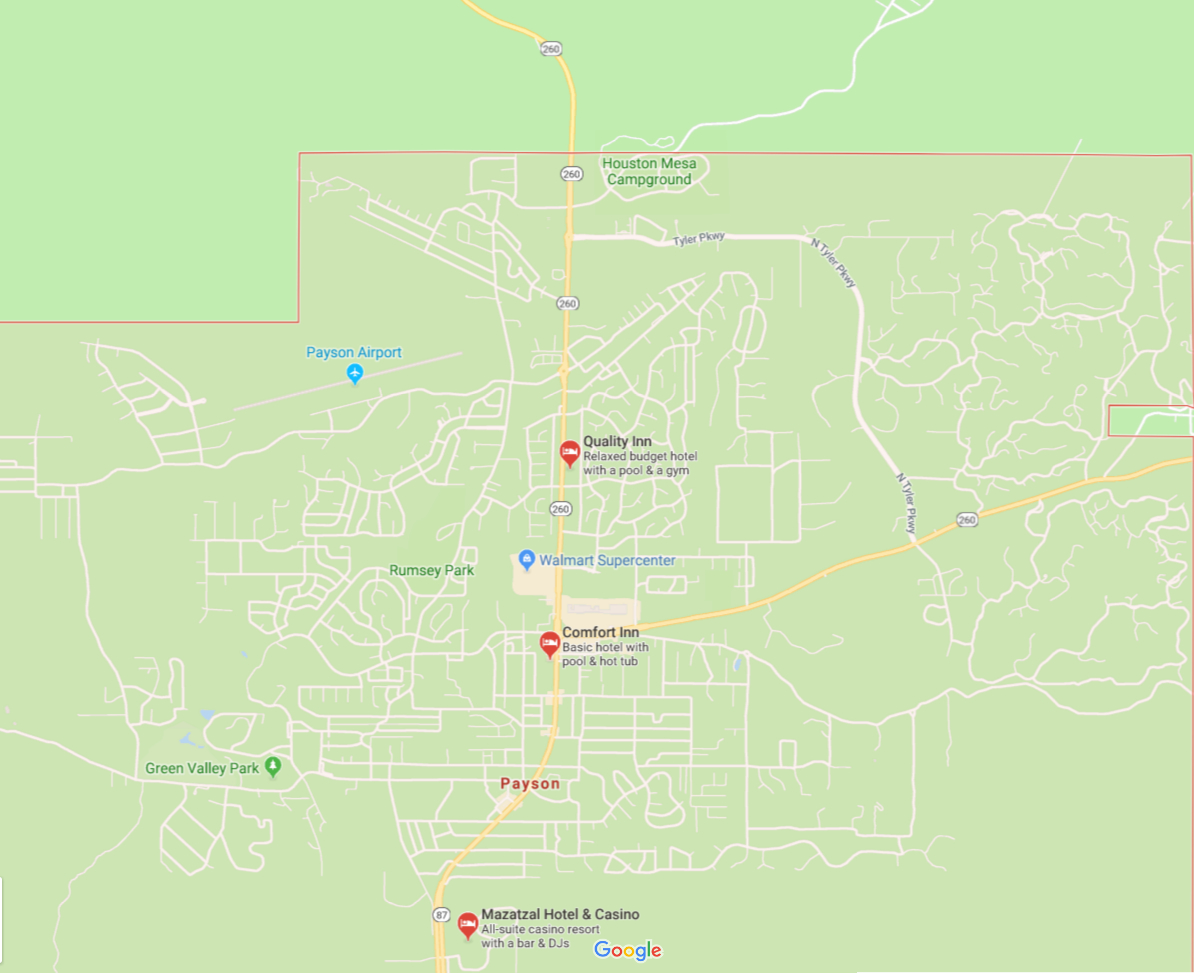 Houston Mesa Campground
2100 Houston Mesa Rd, Payson, AZ 85541
Payson, AZ 85541

Telephone: (928) 468-7135
Website: Houston Mesa Campground


Ride host has secured a large group campming area fpr Oct 9, 10, 11 & 12. The site includes electric hookups for 3 RV's and space for numerous tents and small trailers. Camping with the group is paid for via Ridemaster when you register. Contact Andy if you have questions.