---
Host Location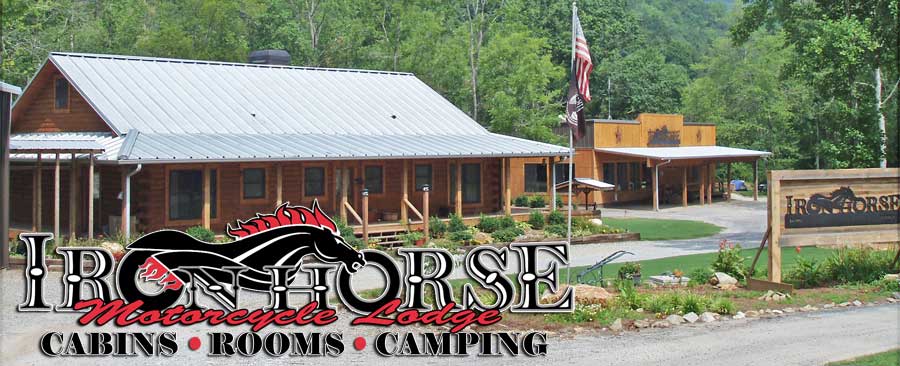 Ironhorse Motorcycle Lodge
We are offering an event for any budget or type of accommodations, from tent camping to cabin rentals, bring your RV, or sleep in a bunkhouse for a snoring contest. Your choice... your event.
NOTE: You MUST register first with MTF, you will then receive an email with a personal code,
then call or email Ironhorse with your personal code to make your reservations.
After you register on RideMaster for the Ironhorse event, Don Norwood will email you a special code and additional information about the Ironhrose lodge. Sorry for the extra hassle, but the Ironhorse is a motorcycle only resort and campground, therefore everybody that calls is a motorcyclist. We have a block on the limited rooms, cabins and RV spaces and in order for MTF to use this block we must control the reservations.



Check Ironhorse's website for all the details, GPS location and accommodations.

---
Iron Horse Motorcycle Lodge


1755 Lower Stecoah Road
Stecoah, NC 28771

Telephone: 828-479-3864

Website: http://www.ironhorsenc.com

Email:info@ironhorsenc.com
---
When we fill Ironhorse, we will offer other nearby hotel options.