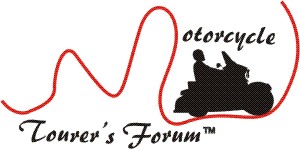 Western Mountain Rough Road Ride
Lake City, Colorado
July 25-27, 2008

---
The plans for the event is to do a three day tour, a three day tour!
...As long as the weather doesn't start getting rough, that is.


Day 1: We will start from Woodland Park, Colorado and head to Lake City, Colorado via dirt roads and two lane highways. The shortest route is 200 miles, with a stop midway in Salida for lunch. We will stay the night in Lake City.

Herding cows on the way to Black Mountain



Top of the World



Day 2: We will ride as many of the big mountain passes as we can, depending on the strength of the riders and the amount of time we have available to us. So we can make this either a leisurely riding day or a fun run over some rough mountain roads. Silverton, Colorado will be our target for mid-day, and we will return to Lake City for the evening.


Day 3: We will depart Lake City and head for Woodland Park via a different route of two lane and dirt roads.
---
Banquet
A Dutch Treat dinner will be held for those interested at:

Fiesta Mexicana restaurant
420 E Midland Ave
Woodland Park, CO
Tel: (719) 687-3551

Date: Thursday, July 24th
Time: evening - TBD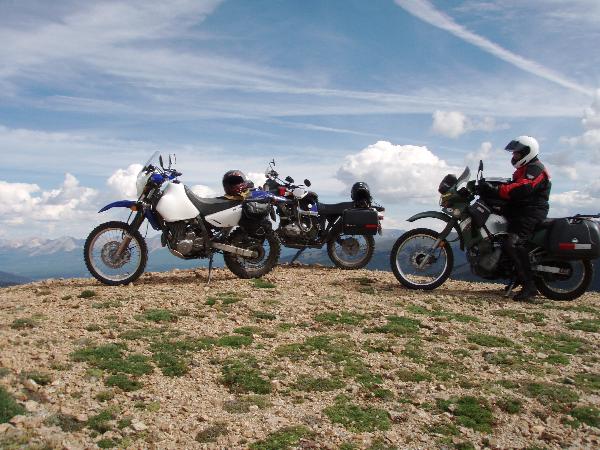 Rocky Mountain High -- Taylor Park, CO





-->
---
Host Hotel

A host hotel has not been decided on in Lake City,
but here are a few options for the trip.

Motels/Cabins:

Alpine Moose Lodge

Camping:




---
The Motorcycle Tourer's Forum reserves the right to accept or reject a rider's request to participate in this ride.
---
[ MTF Home ] [ Forum Guidelines ] [ MTF Merchandise ] [ MTF Calendar ]
[ MTF Tourer's Assistant ] [ MTF Emergency Tags ] [ MTF Commision Program ]
[ MTF Honors Page ] [ Touring Links ] [ Photo Album ] [ MTF Logos ]
[ MTF Business Cards ] [ MTF Gold Dealers ] [ MTF Past Events ]
---
Copyright © 2001-2008 Motorcyle Tourer's Forum, Inc. All rights reserved.
For Questions or Comments about this site contact the Motorcycle Tourers Forum, Inc.