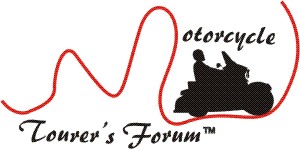 Smokey Mountains Rough Road Ride
Tellico Plains , TN
September 19-20, 2008

---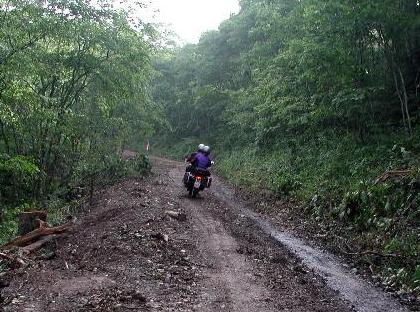 Game Plan:
Guided group rides through the Smokey Mountains

We will be riding the Smokey Mountains near Tellico Plains, TN. This area is great for dual-sport riding and numerous rough road opportunities. Randy & Andy are still putting the final details together, but plans are in the works to include routes that include roads suited for larger dual sport type bikes and other routes that will follow roads only suited for smaller bikes (650 or less) with knobby tires.
---
Rough Road Riders:
Top row - (L-R): Tim Yow, Randy Freyer, Art Garvin, Dan Blankenbaker, Andy Simons
Front Row - (L-R): Don Bell, Dan Huber, Cash Davidson.
Not Pictured: Robert Stevenson
Flower Sniffin' 'Party Crashers':
Front row (L-R): Gerald Roberts (gbr4551), Pam(mswazybum) - Claye Fleeter (ClayeC), Richard Gillstrom (hornblower) Bill Neese (Just Bill (bneese1))
Middle row: Don Norwood (DonNorwood), Mike Newton(Grizz (grizz117)), John Bryant (Sarkri)-behind Grizz
Top row: boB Moore(dragracerboB), Fletcher Clark (fltclark), Russ Dickerson(05ST1300ABS)

Host Hotel / Ride Headquarters
Days Inn-Athens
2541 Decatur Pike
Athens, TN 37303

Website: Days Inn of Athens, TN

Telephone 423-745-5800

Rate is $52.00 (when calling for room mention its for the mtf group)

Rooms are for September 18-20, 2008




---
The Motorcycle Tourer's Forum reserves the right to accept or reject a rider's request to participate in this ride.
---
[ MTF Home ] [ Forum Guidelines ] [ MTF Merchandise ] [ MTF Calendar ]
[ MTF Tourer's Assistant ] [ MTF Emergency Tags ] [ MTF Commision Program ]
[ MTF Honors Page ] [ Touring Links ] [ Photo Album ] [ MTF Logos ]
[ MTF Business Cards ] [ MTF Gold Dealers ] [ MTF Past Events ]
---
Copyright © 2001-2008 Motorcyle Tourer's Forum, Inc. All rights reserved.
For Questions or Comments about this site contact the Motorcycle Tourers Forum, Inc.