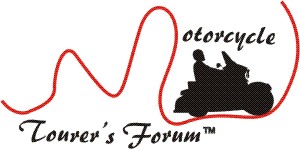 Western Mountain Ride
& Rough Road Ride
Missoula, Montana
July 11-14, 2007

---
This year's Western Mountain Ride is scheduled to take place around Missoula, Montana from July 11-14th.

As was done last year, the first two days will consist of Adventure, or rough road, riding and the second two days will be devoted to pavement riding.
---
The Game Plan

July 11th & 12th: Dan Huber (MapMaker) will be leading an overnight rough road tour which will head up to Lolo Pass (Hwy 12) and then onto the Lolo Motorway (Lewis &Clark Trail) all the way down to Kamiah, ID. From there, you head on over to Elk City, ID to spend the night. We're still looking for a place to rent (cabins, lodge, etc.) and we also want to have tent camping available to any real Adventure riders. Next day will be spent running the "Magruder Corridor", which runs between the Frank Church and Selway-Bitteroot Wilderness. Once you hit Darby, you can either run north up the Bitteroot Valley (Hwy 93) back to Missoula, or take a 'scenic route' out to the east and up to Missoula.





July 13th & 14th: Brian Rossmann (Brian0003) has some suggested a number of fantastic pavement day-rides located in northwestern Montana and the Idaho panhandle (see links below). These include the renowned Lolo Pass (Hwy 12) which runs between the Clearwater and Nez Pearce National Forests along the banks of the Lochsa River; this road boasts over 80 miles of curves and heart-stopping mountain scenery! Another choice is a route up to Glacier National Park, where you can ride the famous Going To The Sun Road. There's also another route which snakes through a number of National Forests, including the Flathead, Lolo, and Beaverhead-Deerlodge.
Of course, getting to Missoula may be half the fun! Yellowstone and Teton National Parks will be right on the way for many of you, along with great roads such as the renowned Beartooth and Chief Joseph Highways. There is no shortage of awesome roads to ride in western Montana and northern Idaho! And, while you're in the neighborhood, Alberta and British Columbia, Canada, are just to the north. Consider taking an extra couple of days after the WMR to ride through the Kootenay Mountains; or visit Banff and Jasper National Parks and ride the stunning Icefield Parkway (93).
---
Suggested Sniffin' Rides
---
Banquet
A Dutch Treat dinner will be held Friday evening, July 13th for those interested at:

Jaker's Bar and Grill
3515 Brooks,
Missoula, MT

Date: Friday, July 13th
Time: 6:30 pm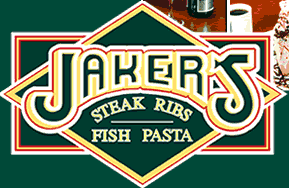 ---
Host Hotel
Lolo Days Inn
11225 Hwy 93 South
Lolo, MT 59847

Located just south of the intersection of Hwy 93 and Hwy 12 (8 miles south of Missoula on Hwy 93).

Rates range from $70-$90/night depending on room configuration or discounts.

Call the hotel at 406-273-2121, or visit online, to make your reservation.
---
The Motorcycle Tourer's Forum reserves the right to accept or reject a rider's request to participate in this ride.
---
[ MTF Home ] [ Forum Guidelines ] [ MTF Merchandise ] [ MTF Calendar ]
[ MTF Tourer's Assistant ] [ MTF Emergency Tags ] [ MTF Commision Program ]
[ MTF Honors Page ] [ Touring Links ] [ Photo Album ] [ MTF Logos ]
[ MTF Business Cards ] [ MTF Gold Dealers ] [ MTF Past Events ]
---
Copyright © 2001-2006 Motorcyle Tourer's Forum, Inc. All rights reserved.
For Questions or Comments about this site contact the Motorcycle Tourers Forum, Inc.