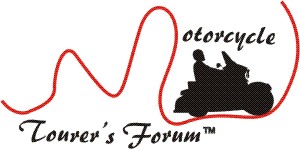 Southern Illinois
Rough Road Ride
October 4 and 5, 2007

---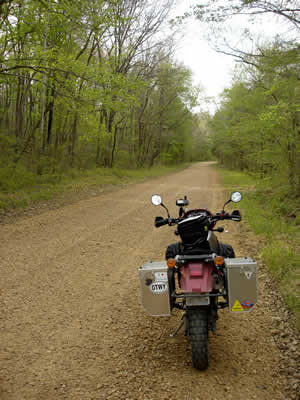 Game Plan
We will be riding the Shawnee Hills along the Ohio River. Each day we will begin riding from in front of the fort at Fort Massac State Park.
Along the way, we'll explore Southern Illinois' past and search out some of the "rougher" roads. It promises to be a good ride as their are 300 miles of gravel road in Pope County, Illinois alone. We'll finish the ride on Friday October 5 in time to visit with those coming in for the Founders Feast.
Riders will need to register for the ride through: Jason Jonas' Ridemaster.
Online registration is now open and will end October 3, 2007.
The Motorcycle Tourer's Forum reserves the right to accept or reject a rider's request to participate in this ride.
---
Alternate Lodging:

For those not into camping adventure, the Amerihost Inn in Metropolis has ten rooms blocked out for our event until September 1. This is also the host hotel for the Founders Feast. Room rate: $59.00/night + 11% tax. Ask for the MTF Block of Rooms to get this rate.

Amerihost Inn, Metropolis
203 East Front Street
Hwy 45 & Metropolis Street
Metropolis, IL 62960 US
Phone: 618-524-5678

---
[ MTF Home ] [ Forum Guidelines ] [ MTF Merchandise ] [ MTF Calendar ]
[ MTF Tourer's Assistant ] [ MTF Emergency Tags ] [ MTF Commission Program ]
[ MTF Honors Page ] [ Touring Links ] [ Photo Album ] [ MTF Logos ]
[ MTF Business Cards ] [ MTF Gold Dealers ] [ MTF Past Events ]
---
Copyright © 2001-2007 Motorcycle Tourer's Forum. All rights reserved.
For Questions or Comments about this site contact the Motorcycle Tourers Forum.