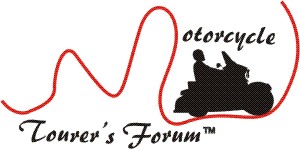 50CC/100CCC
April 3 - 8, 2005

---
50 CC Quest - Cross Country in Less than 50 Hours
100CCC Gold - Back to Back 50CC Quests






Well the ride is over and it was a HUGE success. Thanks to all who helped make this a a great event!
Below are Reports written by some of the riders:
The rules for this ride are simple:

First, the Iron Butt Association's 50CC Rules or the IBA 100CCC rules should be read and understood. The IBA's rules for the 50CC & 100CCC govern this ride. Second, as the sponsoring organization, the MTF may require prerequisites greater than those stipulated by the IBA.
For this ride the prerequisites are:

50CC:
IBA Membership
100CCC:
BBG or
a certified IBA ride of 2000 miles or more or
a qualifying rally.
Trip Philosophy
Group riding typically refers to large groups of bikes riding together in a pack. MTF Long Distance rides are not "group rides." Rather, each ride is a "mass ride." Mass ride is a term coined and used in the long distance community and refers to a ride where all riders start from the same location, begin at roughly the same time, follow the same route and end the ride at the same destination.
For various reasons the MTF does not encourage groups of more than three riders while particpating in an MTF Long Distance event. The major reasons deal with safety, but in the end, each rider makes his/her own decision to ride with others or not. If you're riding with others, here are some things to consider:
Set expectations up front. Discuss fuel ranges, stop times, food stops, speeds, etc. Will your fuel stops be "splash and dash" or "fill and chill"?


What happens when someone breaks down? While being on the side of the road sucks, remember the people with you and what it must feel like for them. If your safety is not in jeapordy, will the other riders carry on?


If riding with others isn't working out, don't be afraid to wave them off and carry on at your desired pace rather than allow yourself to get frustrated. In the end, each rider is responsible for their own ride. In the words of an LD rider, "Everyone gets tired at different times, or gets hungry or even has to pee at different times. It's YOUR ride and it really isn't much fun when you are sitting on the side of the road waiting for your riding partner who is taking a quick nap."
---
The Motorcycle Tourer's Forum reserves the right to accept or reject a rider's request to participate in this ride.
---
[ MTF Home ] [ Forum Guidelines ] [ MTF Merchandise ] [ MTF Calendar ]
[ MTF Tourer's Assistant ] [ MTF Emergency Tags ] [ MTF Commision Program ]
[ MTF Honors Page ] [ Touring Links ] [ Photo Album ] [ MTF Logos ]
[ MTF Business Cards ] [ MTF Gold Dealers ] [ MTF Past Events ]
---
Copyright © 2001-2005 Motorcyle Tourer's Forum. All rights reserved.
For Questions or Comments about this site contact the Motorcycle Tourers Forum.