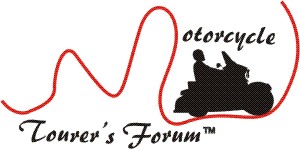 2006 Smokey Mountains Rough Road Ride
June 22 - 24, 2006

---



The Plan for 2006...

The Smokey Mountains Rough Road Ride is scheduled to start Thursday, June 22, 2006. Plans for the weekend include group rides, some good food, and a poker run. Most of our group will be staying at the Ridgetop Motel & Campgrounds. The owners of the Ridge Top, Ron and Darlene Pickett, offer our group a great rate ($50 for one bed, $55 for 2 beds, campsites also available) and enjoy having motorcycle riders stay at their motel/campground. Be sure and mention the the MTF Smokey Mountains Rough Road Ride when you call for your reservation. Make your reservations early. Motels in this area fill up fast at $100+ rates.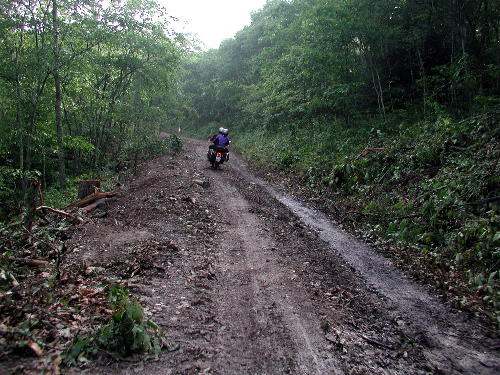 Riders will also need to register for the ride through: Jason Jonas' Ridemaster. A List of Participants will be maintained through the registration process. Online registration ends Tuesday, June 20, 2006

Pre-ride Registration is encouraged. During the registration process you will be required to consent to an Agreement and Waiver. Review it thoroughly before registering for this ride. Walk-in Riders will be accommodated if they sign the Agreement and Waiver at the site.

If you want to make a donation to the MTF (to help with expenses), you will be provided the opportunity to do that during the registration process. Payment information will be provided at the conclusion of the registration process.

Game Plan Thursday June 22
Leave from the Ridge Top at 930A - ride all day

Game Plan Friday June 23
Leave from the Ridge Top at 900A - ride until 200P
Ride to supper at the Jarrett House in Sylva, NC - 400P

Game Plan Saturday June 24th
Saturday's main activity at the Summer Mountain Ride/Smokey Mountains Rough Road Ride will be a Poker Run. The following guidelines apply:

Poker Run participation is voluntary. You can come to the Summer Mountain Ride/Smokey Mountains Rough Road Ride and do your own thing.
Sign-in for Saturday only riders will be from 8:00A till 9:00A, others may sign in Friday evening.
Entry Fee for the Poker Run is $10
We will play 5 card poker. Please reference. Hoyle for poker hand ratings
The poker run begins and ends at the Ridge Top Motel and participants may visit any of the 19 other stops shown on the paved road poker run map or the 6 other locations on the rough road map in order to fill out their hands (must show proof of each stop visited)
All cards will be drawn from 5:00P until 6:00P Saturday
Any ties will be broken by "cutting for the high card"
All money taken for the poker run will be paid back as prizes to the best and second-best 5 card poker hands(probably 66% first place, 33% second place)

2006 Rough Road Locations for Poker Run





---

2006 Paved Road Locations for Poker Run

Click here to download S&T file of Poker Run Stops



2006 Paved Road Poker Run Stops

1. RIDGETOP MOTEL & CAMPGROUND
2. LOAFER'S GLORY STORE
3. TALLULAH GORGE STATE PARK
4. TURTLETOWN, TN
5. BALD RIVER FALLS
6. PISGAH FISH HATCHERY
7. TOWNSEND, TN
8. CLINGMAN'S DOME
9. SUGARLAND VISITORS CENTER
10. BRASSTOWN BALD

11. JOYCE KILMER MEMORIAL FOREST
12. WHEELS THROUGH TIME MUSEUM, MAGGIE VALLEY
13. CAESAR'S HEAD STATE PARK
14. WATERROCK KNOB VISITORS CENTER, BRP
15. CROSSROADS OF TIME, DEALS GAP
16. STEAK HOUSE CAFETERIA, WALHALLA, SC
17. BILTMORE ESTATE, ASHEVILLE, NC
18. HOT SPRINGS, NC
19. MT. MITCHELL STATE PARK, BRP
20. CHIMNEY ROCK, LAKE LURE, NC


---

---





---






The SMRRR organizers: Susan & Andy Simons
Email: andy112652@aol.com

---

[ MTF Home ] [ Forum Guidelines ] [ MTF Merchandise ] [ MTF Calendar ]
[ MTF Tourer's Assistant ] [ MTF Emergency Tags ] [ MTF Commision Program ]
[ MTF Honors Page ] [ Touring Links ] [ Photo Album ] [ MTF Logos ]
[ MTF Business Cards ] [ MTF Gold Dealers ] [ MTF Past Events ]

---

Copyright © 2001-2004 Motorcyle Tourer's Forum. All rights reserved.
For Questions or Comments about this site contact the Motorcycle Tourers Forum.