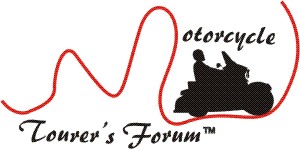 Summer Mountain Ride East
Ride Coodinator: Andy Simons

---
July 25-27, 2003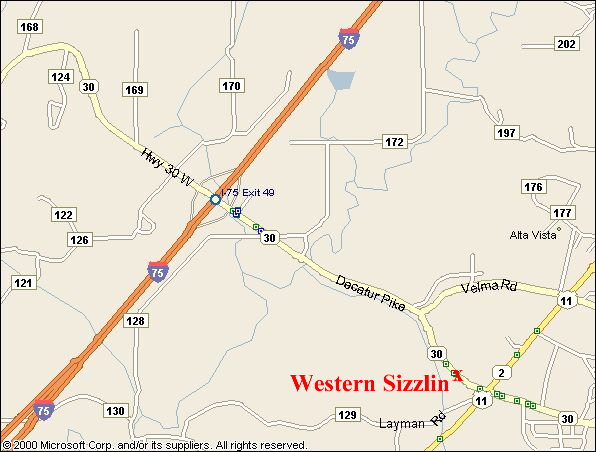 Meet Friday July 25 at Western Sizzlin, Athens, TN, 1100A EST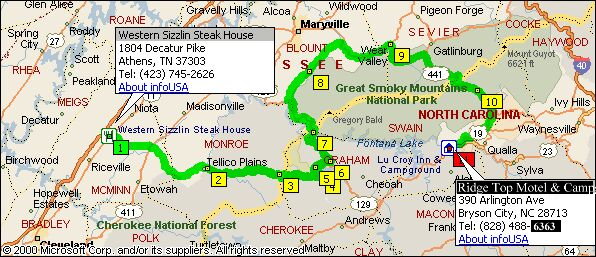 Day 1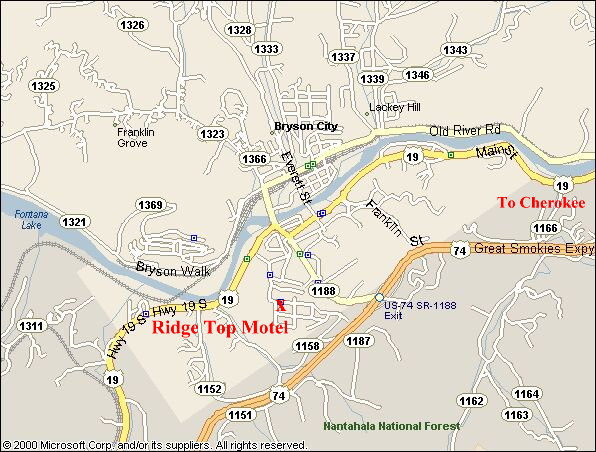 Map of Bryson City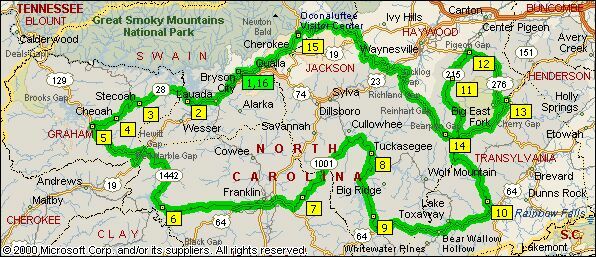 Day 2

The Second Annual Motorcycle Tourer's Forum Summer Mountain Ride is scheduled to start July 25, 2003. Plans for the ride include a group lunch Friday (when we meet) and another group lunch (along the route) on Saturday. Other meals will up to the individual rider(s). Routes will be as shown on the maps with stops (gas available) every 75-100 miles. Most of our group will be staying at the Ridge Top Motel and Campgrounds (same as last year). The owners of the Ridge Top, Ron and Darlene Pickett, offer our group a great rate ($50 for one bed, $55 for 2 beds, campsites also available) and enjoy having motorcycle riders stay at their motel/campground. Be sure and mention the Motorcycle Tourer's Forum Summer Mountain Ride when you call for your reservation. Make your reservations early. Motels in this area fill up fast in the summer season and rates are normally $100+. One last item - please notify me via e-mail when you make your reservation or if you plan to come to ride and not stay in the motel. I would like to know what size group to expect and who will be there.
Game Plan Day 1
Meet at 1100A EST at the Western Sizzlin Steak House, Athens, TN for lunch. Please fill your motorcycle up with gas before coming to the restaurant. We plan to leave from the restaurant at 1230P. From Athens, we will ride to Telico Plains, TN and the take the Cherohalla Skyway over to US 129 near Robbinsville, NC. We will go north on 129 to Deal's Gap, stop at the Crossroads of Time store at the Gap, then continue on US 129 (including the "Dragon") to the Foothills Parkway. We will take the Foothills Parkway to US 321, turn right towards Wear Valley, TN, turn in Wear Valley onto Little River Road and follow this road to US 441. We will then follow 441 up and over Newfound Gap and into Cherokee, NC. From Cherokee, turn right on Highway 19 and it is just 10 miles or so to Bryson City. I am giving this route in detail because it is possible that the group might become separated near the end of the ride as we encounter some traffic around US 441 and Cherokee.
Game Plan Day 2
This will be NC Twisty Day. Plan to start at 800a from the motel, dressed and ready to ride (again, including gas). Day 2 will be a mix of roads including the Blue Ridge Parkway and several North Carolina County Roads (wait till you see "Thunder Road"). Lunch will be in Franklin, NC at approx. 200P.
Rules of the Road
1. Ride at your own pace - one that you can maintain while feeling safe and comfortable. The ride will be organized in a manner to ensure nobody gets left behind.
2. Notify others if you decide to leave the group during the ride.
Ride Coodinator: Andy Simons
Email: andy112652@aol.com - or - Andy's Home Page
---
[ MTF Home ] [ Forum Guidelines ] [ MTF Merchandise ] [ MTF Calendar ]
[ MTF Tourer's Assistant ] [ MTF Emergency Tags ] [ MTF Commision Program ]
[ MTF Honors Page ] [ Touring Links ] [ Photo Album ] [ MTF Logos ]
[ MTF Business Cards ] [ MTF Gold Dealers ] [ MTF Past Events ]