---
Ride Coordinator
Don Norwood
Email:
Don Norwood
---
Safety


In addition to requiring the use of a DOT approved helmet on all MTF rides, the MTF Flower Sniffin Committee strongly encourages the use of Motorcycle specific protective clothing and footwear while participating in any Flower Sniffin event. ATGATT reduces the severity of injuries in an accident and we want every participant in our events to be as safe as possible. Also the MTF Flower Sniffin Committee strongly encourages each participant in our events to self assess their riding style, interests, need for breaks and riding skill level and to keep that assessment in mind when choosing a riding partner or small group (2-4 riders) to ride with at our events. Sharing the road with someone of similar interests and riding style not only makes the ride more enjoyable for you, but safer for everyone.
---
Event Schedule & Information
Schedule:

The ride is scheduled September 2nd - 4th with nightly gatherings for meals at the lodge.


September 1st - Arrive
September 2nd, 3rd & 4th - Local Rough Road Riding and Flower Sniffin'
September 5th - Depart for other points unknown

Event Notes of Interest:

Breakfast and Dinner will be served at Ironhorse Lodge for those interested (Also available to those not staying at the lodge)
Lunch will be at designated areas for riders to meet and eat lunch together.
Campfire at nights, firewood furnished
If we have a rain day...(like Russellville) Ironhorse will do lunch... we will have movies on the large screen....
This is a dry county, meaning adult beverages are not sold in Graham County....so prepare in advance.

Suggested Routes:

Suggested Routes are included in the Garmin Mapsource file below:


T-Shirts:

This year's Flower Sniffin' shirt is better than ever! It will be red 6.1 oz high quality cotton, with new 2010 Flower Sniffin' artwork as shown to the right and will be offered in both long and short sleeve, with or without a chest pocket. See registration page for pricing.
---
Host Location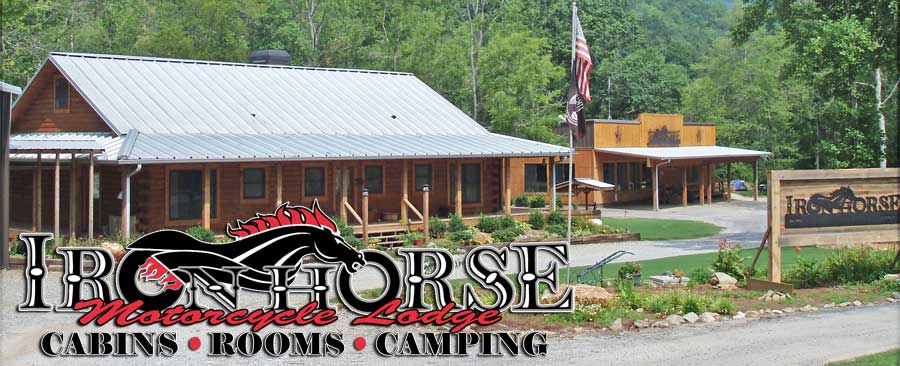 Ironhorse Motorcycle Lodge
We are offering an event for any budget or type of accommodations, from tent camping to cabin rentals, bring your RV,
or sleep in a bunkhouse for a snoring contest.
Your choice... your event.
NOTE: You MUST register first with MTF, you will then receive an email with a personal code,
then call or email Ironhorse with your personal code to make your reservations.

After you register on RideMaster for the Ironhorse event, Don Norwood will email you a special code and additional information about the Ironhrose lodge. Sorry for the extra hassle, but the Ironhorse is a motorcycle only resort and campground, therefore everybody that calls is a motorcyclist. We have a block on the limited rooms, cabins and RV spaces and in order for MTF to use this block we must control the reservations.







Check Ironhorse's website for all the details, GPS location and accommodations.

---
Iron Horse Motorcycle Lodge
1755 Lower Stecoah Road
Stecoah, NC 28771

Telephone: 828-479-3864

Website: http://www.ironhorsenc.com

Email:info@ironhorsenc.com
---
Arrival Date: 9/1/2010
Checkout Date: 9/4/2010

When we fill Ironhorse, we will offer other nearby hotel options.

Please remember this is Labor day weekend, so reservations must be made weeks in advance.