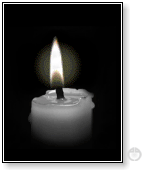 An MTF Tribute to our friend
Ron Melton (ronmelton1)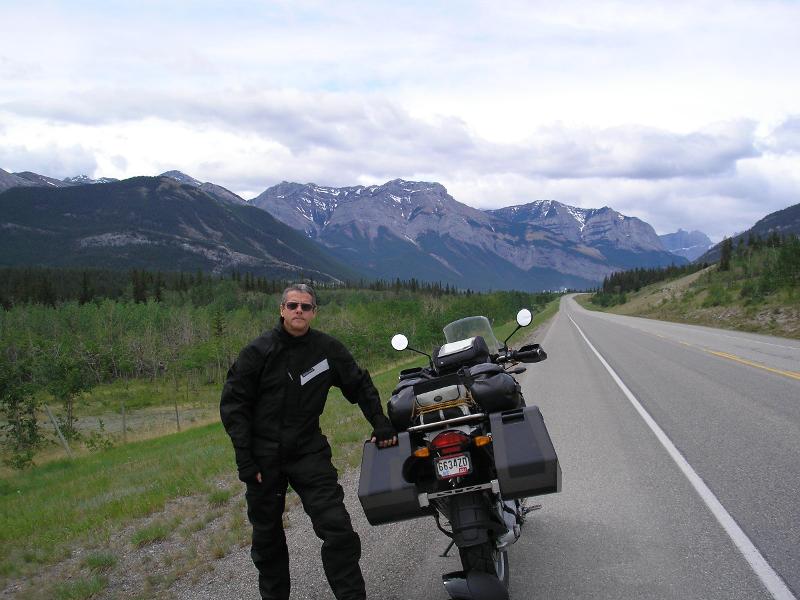 Ron Melton
6/14/1954 ~ 7/11/2006
Ronald C. Melton, 52, of Memphis passed away Tuesday, July 11, 2006, while at work. He was a railroad carman for BNSF Railroad of Memphis, was a veteran of the United States Marine Corps, and loved The Lord Jesus Christ. Mr. Melton is survived by his loving wife of 36 years, Jan Melton; three sons: Charlie, Joey and Jamie Melton; parents, Cornie and Mildred Melton of Nashville; two sisters, Joan Teal and Jennie Cecil; fourgrandchildren: Norah, Dylon, Robbie and Kaylee Melton; He was preceded in death by a son, Andy Melton and a brother, Randall Melton. A memorial service will be held at 2 p.m., Saturday, July 15, at Memphis Funeral Home Poplar Chapel, with a visitation to be held one hour prior to the service. In lieu of flowers, the family has requested that memorials be sent to the United Way. Memphis Funeral Home Poplar Phone: 901-725-0100 www.memphisfuneralhome.net

Published in The Commercial Appeal on 7/14/2006.


---
" Ride,Eat,Sleep,Repeat "
Ron's Personal Quote from his Delphi profile expressed his enthusiasm for riding.


---

This was posted by Ron after attending the Ezell's lunch in May 2006 and was very typical of Ron's posts, as well as his great attitude and outlook on life. Ron always posted the way he talked...

"It sure wuz GREAT ta see th folks th could make it. Six of us left Ezells for some back road ridin WWWWWWAAAAAAAAAHHHHOOOOOOOO !!!!!! talk about fun. After Randy & me split from th group for our final leg to FL we ran through ah rainstorm. We were ah little dissappointed as we were hopin for more rain. Lookin forward ta th next lunch."


---
Ron became an MTF Gold Member in December 2005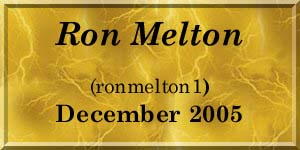 Click here to read the announcementp
---

Many of us will always remember when Ron posted this picture of him on his gold wing...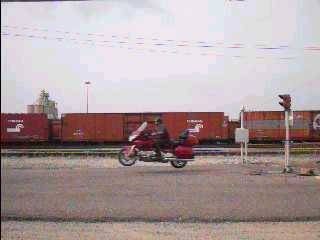 ---
Ron truely enjoyed attending MTF lunch bunch gatherings. It was only appropriate a number of MTF members, from at least 7 states gathered for lunch in Memphis in Ron's honor before the funeral service.
After lunch everyone proceeded to the service to pay their respects to Ron and his family.
---
A few select comments from Ron's MTF Friends:
Note: there were so many comments there's no way we could capture them all here.
We invite you to read all of them on the forum in the following threads on the forum:


I am crushed. I am so ,so sorry to see that this has happened. I have made some wonderful friends thru the MTF, none better than Ron. Ron and I just clicked, in the short time that I have had the pleasure of knowing and being around him I have come to love him like a brother. With tears I sit here and try to accept this, its hard. I am so sorry for Rons family and friends, he was a special person.
Love ya Ron,
- boB Moore(DragRacer Bob (ROBERT13647))


this is the saddest news of the year, charlie. i'm at a loss for words right now, but succinctly, your father was the epitomy of life's inspiration. full of the vigor required to live each day to its fullest and the joy required to keep a smile on his face as well as everyone around him. to say ron will be missed is an understatement. the world is dramatically emptier without him. Godspeed Ron, my friend.
- Jason Jonas (nankoweap)


"He was my hero I helped him build a 70 FLH blue with ghost flames and will cherish that forever. he loved life, ridin, and family"
-Joey Melton, (jojonumouno) - Ron's son


I was fortunate over the years to share many meals with Ron. He was the one person that always made me smile. He had an enthusiam for life that most of us only wish we could achieve. He was a very kind, patient and giving person. When I was on my search for the "perfect" bike, Ron offered his for test rides, shared his vast knowledge with me and tried to help me in any way he could. He offered encouragement and helped my confidence in riding grow. The one thing that I will always remember will be his WWWWAAAHHHHHOOOOO!!! It sums the man up to a tee. His son Charlie mentioned that Ron wanted to share with the world that he was Christian. He did so every day just by being....Ron. He will be deeply missed by many here and beyond. His legend was his goodness.
- Joyce Johnson (BabyBear(babebr))


i had a chance to ride with Ron, was after Ezell's RTE this year. He switched bikes with Bob, lifted the front and took off with a hardy HI HO silver!! and all the zest for riding he had! it was a great day to ride! afterwards i rode in the rain with Ron to Fl. him to visit friends and me to continue home. I was looking forward to our next meeting, to hear his tails of riding to AK. I will truly miss you Ron. His memories will remain forever!
- Randy Freyer(rcan08)


I am so sorry for to loss of your father and our friend, he was so full of life and enjoyed motorcycling so much, I know your family is devistated , and his forum buddies are too.
I always love to hear Ron as would relate motorcycle stories to us , the one l like the most was when he said " I began to pay more attention after that slide down the road on my belly" He was wonderful friend and we will miss very much
- Jimmy (fenceman43)


Your father was a special man as you know. He exemplified good character, humanity, and a love of life I admired. My condolences to you and your family. Your father has left behind better people for knowing him and heaven is a better place for his presence. I will miss him...
- Critter (MNCritter)


met Ron a couple of times and exchanged notes with him several times. Always enjoyed his obvious enthusiasm for life. You could tell he enjoyed his work, and he really enjoyed riding! He'll be missed in here...that's for sure
- Lou Canick (Lou(RhinoStar)


The only time I met Ron in person was at Texas Outlaw BBQ in Elizabethtown. I'm glad I had the opportunity to meet in person the man whose post I have read over the years -- posts with a gentle sense of humor that invariably made me smile. I had communicate with Ron via email about a year ago inquiring about his experiences with his recently-acquired BMW R1200GS. The thing that remains in my mind from his reply was, I like the way it makes me feel when I ride it. When I'm on it, I feel like a cowboy."
- Ollie Leveritt (OLeveritt) )


In an attempt to get several area riders together to ride down to Ezell's, two, (three?), years ago, I think, I contacted Ron, who was just beginning to post here. I had him confused with BigGrayDog at the time, but he met Gordon Hanson and me just south of Memphis and away we went. We weren't quite sure what we had on our hands by the time we got down to LA, (that's Lower Alabama around here), as this fella's energy and personality had resulted in several unconventional riding "techniques" on his new 'Wing, swerving and dropping back--speeding ahead and unexpected rebel yells as we went thru small towns. It didn't take long, as we got acquainted at gas stops, to begin to warm up to this special man who didn't let boredom creep upon him by any means. Open, honest, curious--a good, good companion, energetic to say the least. I regret having to cancel on E'town last weekend, because I would have been able to ride with him one more time. Godspeed, Ron. I hope your transition was quick and painless...I know you're gonna' be right at home. See ya' there.
-Joe Chambers (memphis(tici1946))


had the privilege of knowing Ron I had the privilege of dining with him and sort of riding with him many times. It was always a pleasure. He just made me happy. He was clearly and obviously a good man, down deep good, and that is rare. In fact, we had a great visit and ride last weekend in Kentucky. I loved that yell and the unexpected wheelies.
-Bill Neese (Just Bill(bneese1))


I am so fortunate to have met your Dad several times and to call him friend. He has been an inpsiration to me and I am sure to many others as well. Of all the memories I have of your Dad the most recent is him wanting to get home after his Alsaka trip to see his family. I only hope I can pay attention to the lessons he has taught me about living life.
-Neil Dolson (dylien)


Everything I know shows he lived his life striving to live his beliefs and values. That's all anyone can ask or do. We are less for having lost him, greater still for having had him among us...
- Tony Higgins (ITSecurity)


I'll aways remember Ron as one that was willing to share his love of life.
- John Hargis (Gun Barrel City, TX )


While your body will be missed at all the gatherings, your zeal and passion for life will live on in all who knew you. I'm thankful for the times we shared and know that, one day, we will see each other again. Until then... WWWAAAAHHHHHOOO!, my friend.
- Jason Jonas (Austin, TX )
Favorite Pictures of Ron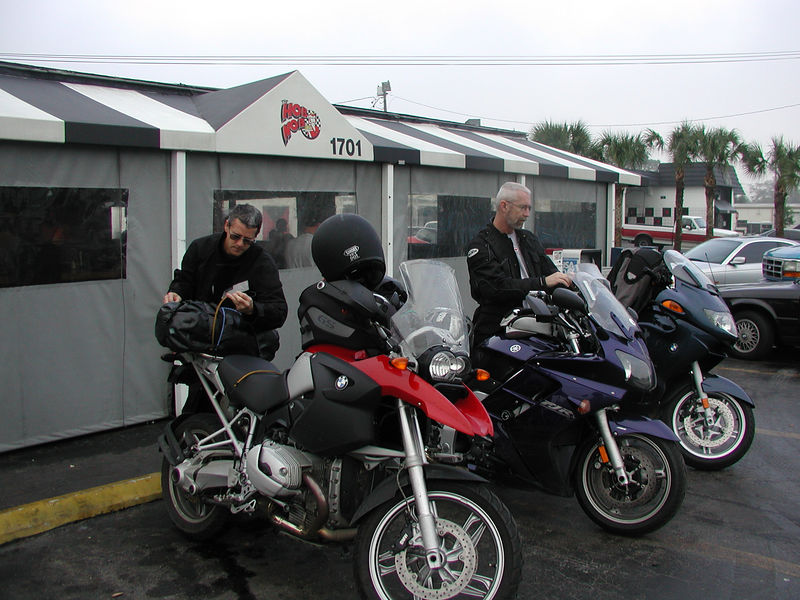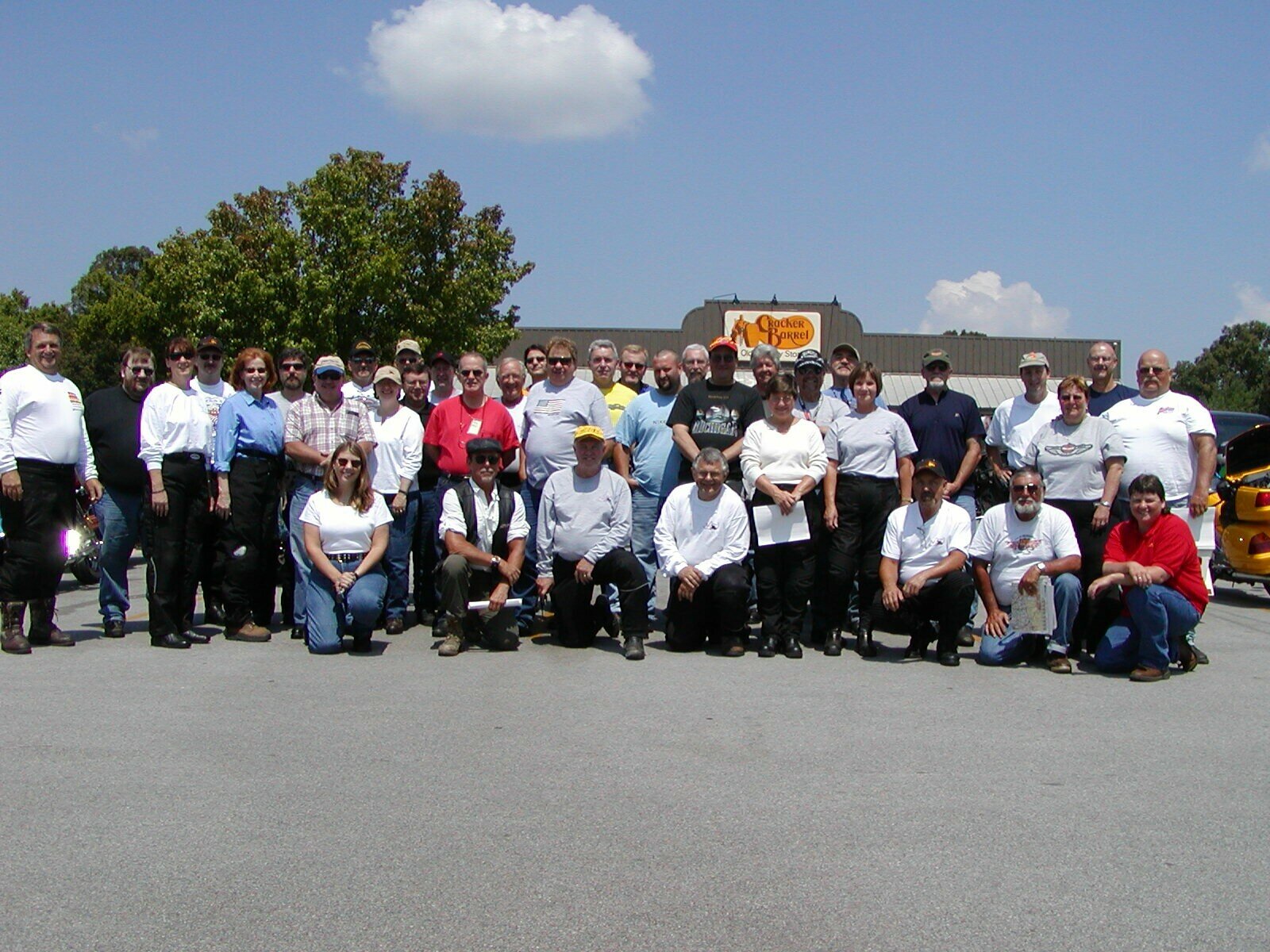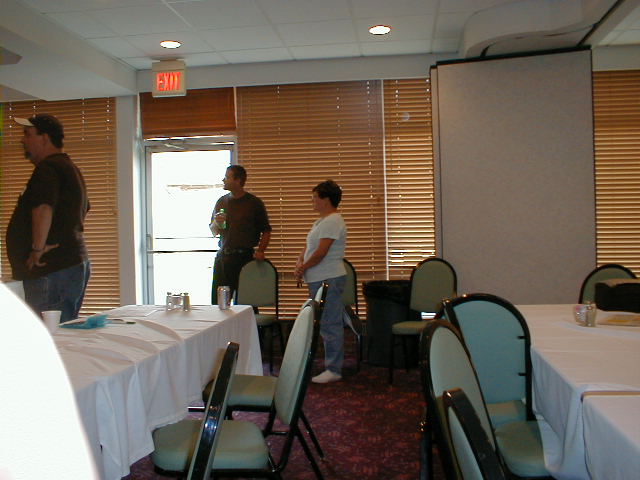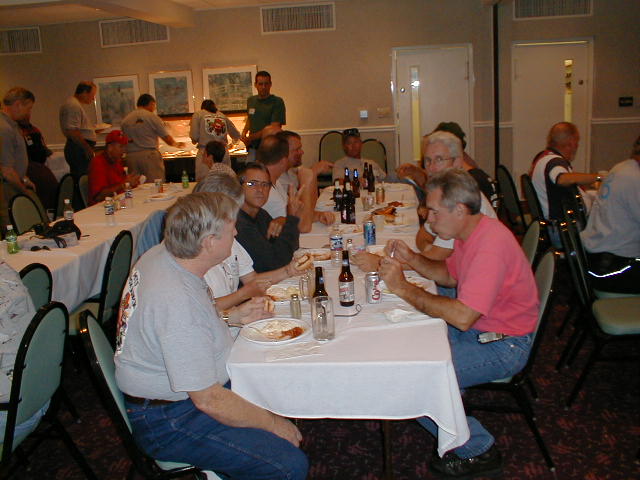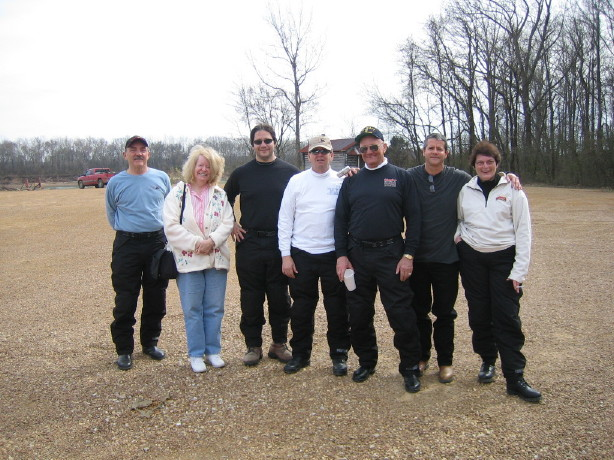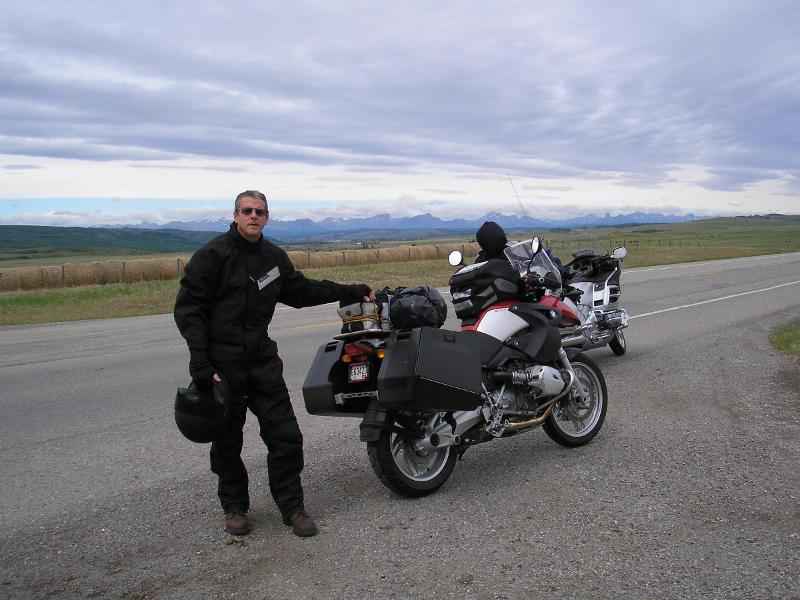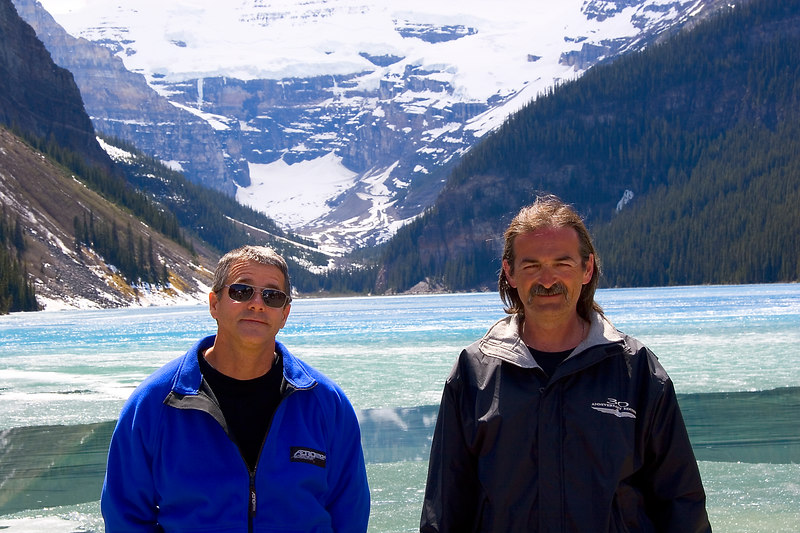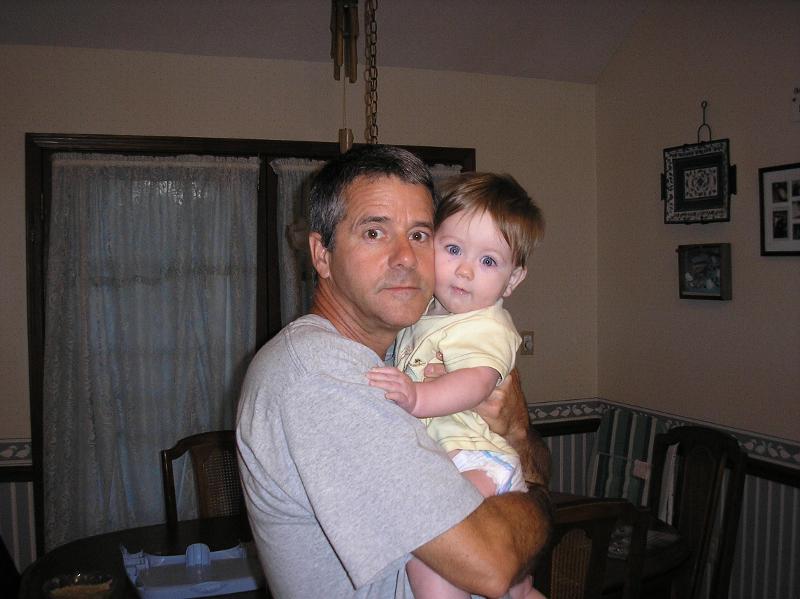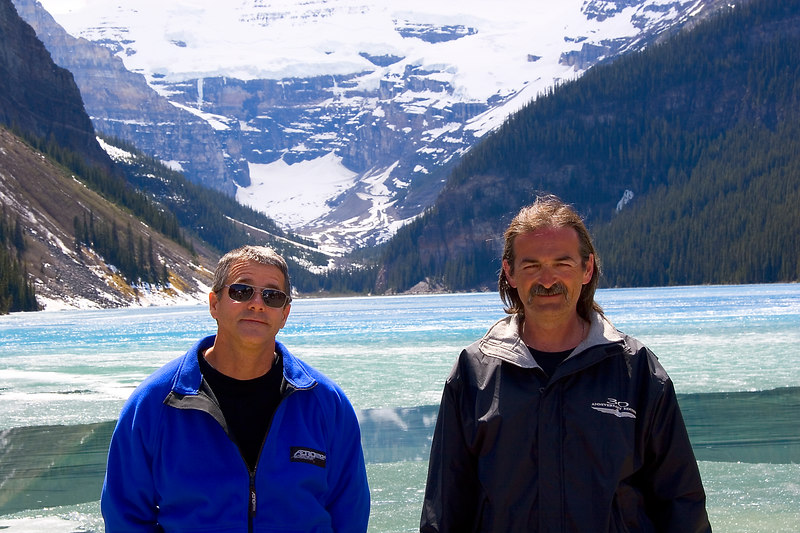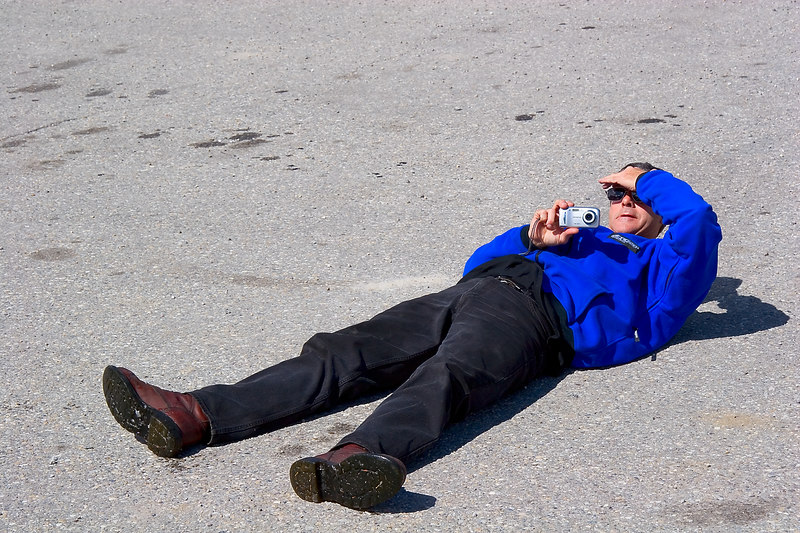 Rest In Peace Ron