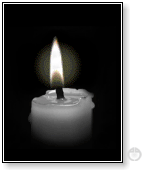 An MTF Tribute to our friend
Patrick O'Hara (YOGAOIL)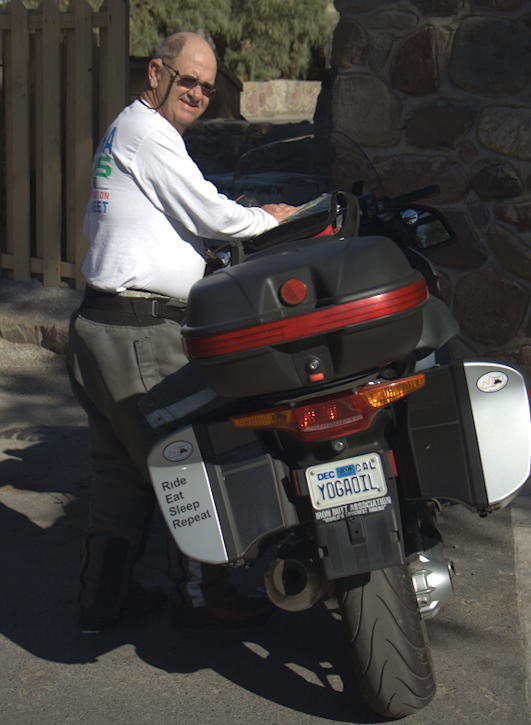 Patrick O'Hara
Upland, CA
April 28, 1943 ~ July 17, 2010

Patrick passed away from cancer Saturday night, July 17, 2010
---

Patrick was always quick to tell you what YOGAOIL meant,
which he used as his MTF logon and on his license plate;
You Only Go Around Once In Life,
and he tried his best to make life count.
---

Patrick shared his love of riding by volunteering to serve on the MTF's Flower Sniff'n Ride Committee.
His contributions were many and he will be missed.
---
A few select comments from Patrick's MTF Friends:
---
Note: there were so many comments there's no way we could capture them all here.
We invite you to read all of the comments on the forum in the following thread:
The Passing Of Patrick O'Hara
---
I am truly sorry to hear of Patrick's passing. While we didn't see each other often, we always enjoyed the time we shared on the road or at some motorcycling event of one type or another. He was a friend who always greeted me with a smile, a handshake and a kind word. He will be missed. - Jason Jonas (nankoweap)



For all those who knew Patrick, he was a soft spoken guy who had a heart of gold. I will miss his friendly down to earth personality. For all the brief times I spoke with him, I will always consider him a good friend. May God be with you. - Charles (ABCMan)



Patrick was a totally class act and a credit to motorcycling and the MTF. He will be greatly missed. - Don Kime (SAFTNUT)



I met Patrick on the road to Hyder ten years ago. We had many laughs over the years and I always enjoyed talking to him. He stopped in Minnesota on one of his many cross country rides and spent the week end with us. He was a great guest and I considered him a friend. I am glad I had the opportunity to know him. - Tom Sayer (TSayer1)



I found him to be a very down to earth person. He loved riding and life in general - John Hargis (bigtexrider)



only met Patrick a couple of times but he sure was a gentleman. He also made a point of letting people know what his handle meant and he tried his best to make it count. YOGAOIL = You Only Go Around Once In Life. He took the long way too and touch many people in his travels. - Mike Newton (grizz117)



Patrick was one of those people who you were just glad to know... I'm glad I was able to share some time with him. As others have said, Patrick was simply a class act and someone I was glad to call a friend. My heart goes out to him and his family. - Alan Leduc (AL2000(1343))



I always looked forward to seeing Patrick on the road, he was a friend that I saw far to little. He was definately one of the good guys!! - Kevin Lechner (leck63)



I will always remember Pat's smile that he had everytime I ever saw him. He was a man that we should all aspire to be like. - Tim Yow (Rydnfool)



I shared a few miles with Patrick on several occasions....first time I met him, he had that faded red Roadcrafter and referred to it as Manly Pink... One of God's gentlest souls... - Ron (rwilley)