Iíve seen the snow-capped mountains
In the land of the midnight sun.
Iíve slain the mighty Dragon
And run the River Run.
Iíve seen the leaves turn golden
And rode in rain and snow.
Iíve made close friends along the way
And shared all that I know.
Iíve slept beneath the tall oak trees
My face turned to the sky,
My bag, my hat and netting
Protecting me from the night.
I made my home away from home
And crossed into peaceful slumber
Till the sun arose and I awoke
To birdsongs without number.
I wandered oíer this wondrous land
From West coast to the East
From North to South, I rode the roads
My journey seldom ceased,
But simply paused from time to time
To ponder and reflect
Upon the glorious sights Iíd seen
And the memories Iíd collect.
I added pins to my old felt hat
From ride stops near and far
Till its battered crown was all filled up
And had no room for more.
I lost that hat while filling up
My tank at a Mobil Station,
And thought it gone forever,
Much to my consternation.
But a kind-hearted soul had picked it up
And saw my Wanderers pin.
ďItís not just an old bumís hat,Ē he thought,
ďItís precious to someone.Ē
So he found the web site and asked around
ĎBout a guy who liked to roam.
Kent Saxton was the name they gave,
And my sweat stained hat came home.
Such friendly souls have been my boon
As Iíve traveled here and there.
I think I rode a million miles
In weather foul and fair.
I must have met a million men
And women, and I can surely bet,
That the only friends I havenít got
Are the ones I havenít met.
My earthly trip is over now,
But please, dear ones, donít grieve.
Iím on a forever journey
Astride a brand-new steed.
Iím riding into unknown realms
On roads Iíve never been
And though Iím gone from this old world,
Iím riding on the wind.
Dedicated to Kent Saxton
June 25, 1941 - May 18, 2006
---
Kent was also an active member and Safety Officer of the San Diego Wanderers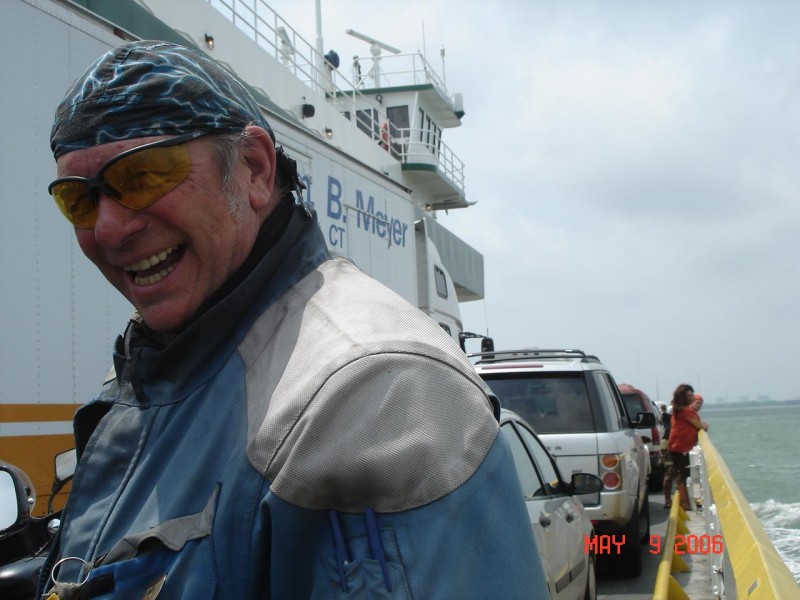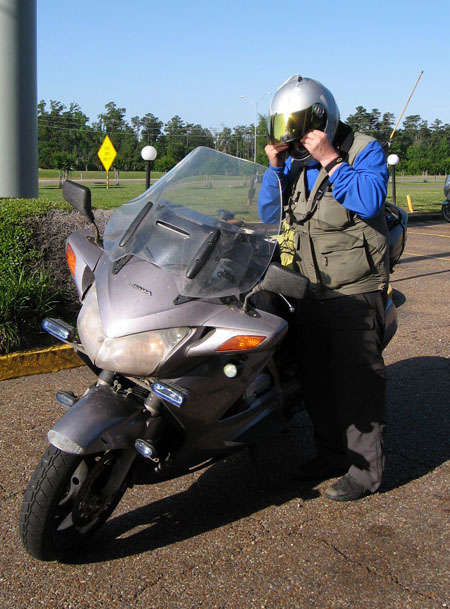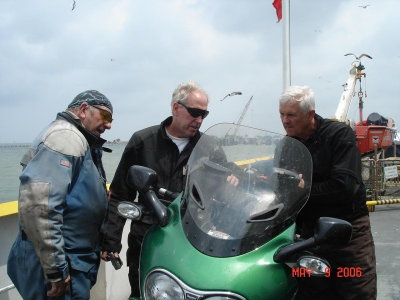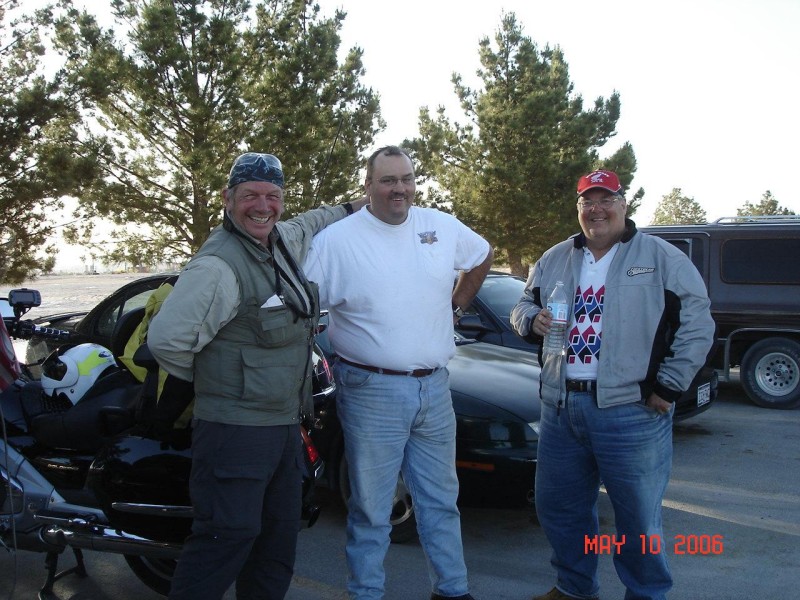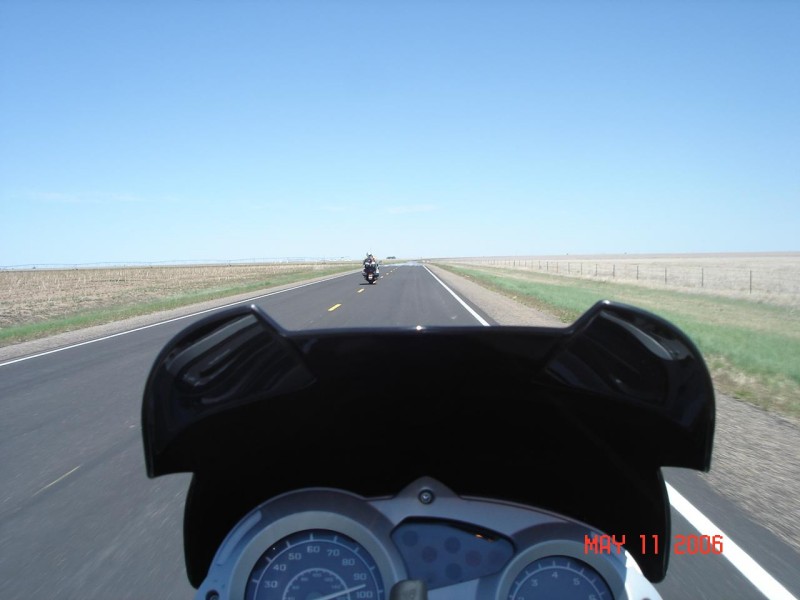 ---
On Arkansas Highway 341 friends of Kent's from the ST Owners Club (STOC) erected a monument in his honor. Traveling south on 341 the monument is easily seen, heading north the monument cannot be seen at all except for an organge band around the guardrail. The monument is located approximately 7/10ths of a mile north of McGowen road.
GPS Coordinates: N36 06.953 W092 18.607
---