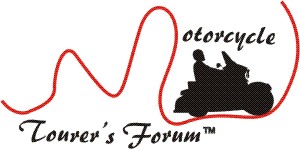 Trip Planning &
GPS Tools

---
Weather Maps and Information
Click here for MTF 2015 IBR Weather Map page.


Click here for MTF 2006 50CC/100CCC Weather Map page.


---
MS S&T to Garmin
Convert Microsoft Streets & Trips moving route points (turns) into Garmin MapSouce waypoints in 21 easy steps.


---
---
Need directions or a route plan? Find millions of places: cities, airports, hotels, post offices, restaurants, schools, theaters and more using MapQuest. Mapquest is an easy to use online trip planning tool where you input an address or location and it will provide a route plan with turn by turn directions and a overview map.


---


This website ( http://www.fallingrain.com/world/US/index.html ) lists all the Cities in the world by country, regions/state/providence alphabetically. Includes GPS coordinates for each city.


---
State Traffic and Speed Laws
State Traffic and Speed Laws - This site contains a summary of and links to state laws related to speeding, and in particular excess speeding and reckless driving
Insurance Institute for Highway Saftey - This site contains the Maximum Posted Speed limits for Passenger Vechiles in all states.
---
I.B.A. Approved Witness list
This is a list of people who have volunteered and been approved by the IronButt Association to serve as witnesses for long distance rides requiring a witness at either the start of finish.


---

This webpage was put together by some of the MTF members to help them learn common phrases in spanish for traveling in Central and South America.


---
Converting Degrees Minutes Seconds to Decimal Degrees
Software mapping applications require different formats for lat/long coordinates. Below are some tips and tools to help you convert from one format to another.
---
To convert Degrees Minutes Seconds to Decimal Degrees:
= Degrees+(Minutes/60)+(Seconds/3600)
To convert Decimal Degrees to Degrees Minutes Seconds:
The whole units of degrees will remain the same (i.e. in 121.135° longitude, start with 121°).
Multiply the decimal by 60 (i.e. .135 * 60 = 8.1).
The whole number becomes the minutes (8').
Take the remaining decimal and multiply by 60. (i.e. .1 * 60 = 6).
The resulting number becomes the seconds (6"). Seconds can remain as a decimal.
Take your three sets of numbers and put them together, using the symbols for degrees (°), minutes ('), and seconds (") (i.e. 121°8'6" longitude)
---
(*Note: This is a MS Excel worksheet using macros provided as free "emailware" by the author)
---
---
[ MTF Home ] [ Forum Guidelines ] [ MTF Merchandise ] [ MTF Calendar ]
[ MTF Tourer's Assistant ] [ MTF Emergency Tags ] [ MTF Commision Program ]
[ MTF Honors Page ] [ Touring Links ] [ Photo Album ] [ MTF Logos ]
[ MTF Business Cards ] [ MTF Gold Dealers ] [ MTF Past Events ]
---
Copyright © 2001-2015 Motorcyle Tourer's Forum. All rights reserved.
For Questions or Comments about this site contact the Motorcycle Tourers Forum.